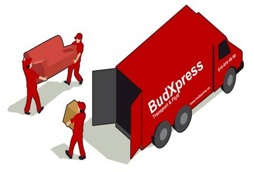 For 30 years, we have performed moving for both individuals and businesses, and we know what it takes to give you that extra.
We have extensive experience in moving with eg fragile and heavy goods.

We carry everything in removable besides packing. We do not inspects your property.

Fill out our quote form, concerning relocation we will return with an offer on the e-mail where all you need to know is, and we'll send you our relocation tips in a PDF file.
The quote should read and accept the mail and then book the time and date.
You, the customer determines the number of hours and the number of men, then you can relax as we carry out the rest!

Choose if you want, with or without cleaning.
Save 50% on Moving by RUT-deduction from 2016-08-01.
Cleaning is covered by RUT. We work with a cleaning company.